Run Your Own Ciccarelli Ice Cream Parlour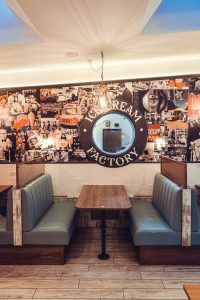 If being your own boss and running your very own ice cream parlour, selling award-winning gelato, has always been an ambition of yours, then we can ensure your dream becomes a reality.
Around 320 million litres of Ice Cream are sold in the UK every year, making it a highly lucrative market to be a part of.
Ciccarelli are an established, well-known brand and we have the expertise to provide you with all you need to get your store up and running and support you every step of the way.

Join the Ciccarelli Family
Become part of a reputable family-run business. As a Ciccarelli Franchisee you will be provided with a lot more than just our authentic Italian Gelato as we'll support you throughout your journey!
Here is what you can expect:
GETTING STARTED
You will be supported from the very start of your Ciccarelli Franchise journey, including lease negotiation and market research on your proposed location. Furthermore, you will receive guidance when it comes to the architecture and design of your parlour and the acquisition of machinery and equipment.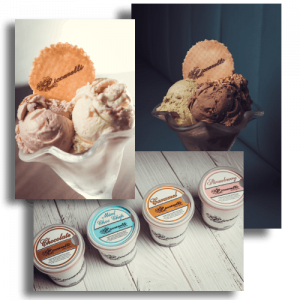 MARKETING, PROMOTION & BRANDING
If you are looking to get the word out there about your business, then all your requirements will be met by our marketing experts. From digital marketing, including website design, content and social media campaigns to menus, fliers, leaflets, signs, and flags, we have you covered.

A BRAND YOUR CUSTOMERS CAN TRUST
Ciccarelli are a trusted brand with vast experience in all areas of the ice cream industry, from production to event catering, parlours and wholesale. We have over 40 different flavours of gelato for your customers to enjoy and will also supply you with all the extras you require including branded tubs, cones, sauce, and toppings.
INTERESTED? GET IN TOUCH FOR MORE INFORMATION: