Ciccarelli Artisan Gelato Launches New Website with Online Shop
These are exciting times for Ciccarelli Artisan Gelato as this year sees the launch of our brand-new website, which includes an online shop. This will enable our wholesale customers to buy our award-winning Gelato the easy way, at the click of a button!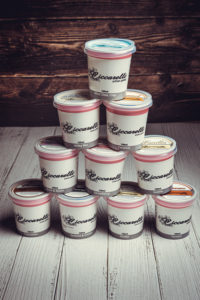 A lot of work has gone into the design, photography and content for this website to ensure it provides you with a great online experience. In addition to buying direct from our website, you can also discover more about the other aspects of our family-run business including Wholesale, Events and our Parlours.
Our Gelato range offers something for everyone with classic varieties like Vanilla and Mint Choc Chip in addition to Dessert & Nut Flavours, and our ever-popular Kids Gelato range. We also have a Vegan Gelato section and an array of refreshing fruit sorbets too. Also available from our website are a selection of mouth-watering ice lollies.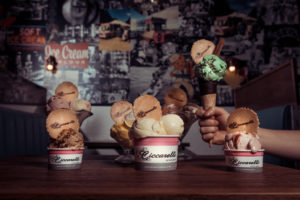 This is a new chapter in the Ciccarelli Artisan Gelato story, which began way back in 1966! Since then, we have been rather busy, becoming one of the largest ice cream event operators in the country, opening parlours and coming up with new flavours for our ever-expanding wholesale service.
Our award-winning Gelato is made fresh at our Northumberland base, with locally sourced ingredients including milk and cream, from nearby farms. We provide delivery to locations in North East England.